Cannabis Equipment Leases at 5% APR
---
Recently, in our survey of the online content the cannabis lending industry, we found examples of claims about cannabis equipment leasing rates that made us cringe, and to be honest, chuckle. One example, was a cannabis equipment leasing web page that touted the following highlights of their cannabis equipment lease program:

5% APR Financing!
100% Financing (no down payment)!
1-10 year lease terms
Funded in 3 days
Having underwritten my fair share of equipment leases in the cannabis industry at HEF (I'm currently underwriting 3 cannabis equipment leases/leasebacks), and having reviewed hundreds of credit scenarios for equipment leasing for public companies with good sized market caps and privately held companies, I can say, with a high degree of certainty – what a bunch of BS. Now, I'm not here to bash the competition, but I am here to say that in the cannabis lending world, fantasies abound. And when borrowers buy into lending fantasies, they lose valuable time, and sometimes fees that were charged upfront disappear in the hands of the fantasy promoters. I know this because in many cases they wind up at my doorstep, bruised and beaten, after months of being strung along by a broker only to find out it was a bust.
Allow me to back up my criticism by analyzing these extraordinary claims for cannabis equipment leasing while setting more realistic expectations:
5% APR Financing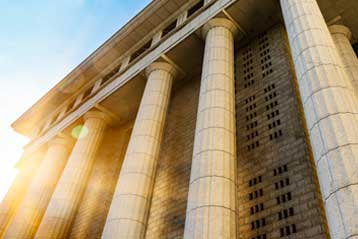 I would suggest we look at this from the perspective of a leasing company, or better yet a cannabis fund that finances leases. A lender can often get a 6% return on a real estate loan. Double that for a cannabis real estate loan. In the cannabis industry, a fund can realize a 12%-15% on a real estate loan. Real estate is easier to liquidate than equipment, and it's immovable. These are just 2 of a myriad of reasons why real estate is a lower risk loan than an equipment loan. Equipment leasing in the cannabis space can cost between 12% and 33% APR depending on the fund and the disposition of a borrower, and the number of leasing requests continues to grow faster than the funds available to service those requests. So, if you owned a fund, or if you were a private lender, would you loan out money at 5% when you could get much higher profits from the debt service of equipment, or higher rates of return from secure real estate loans? Right, neither would I.
100% Financing
To be fair, this is possible, but a 100% LTV lease, particularly in the cannabis space, would likely come with all sorts of caveats outside of being rare to the point of "panda bear" rare. In one instance where we were working with a publicly traded company with a solid balance sheet and history of profitability, we facilitated a term sheet with an 11.5% interest rate with a 100% LTV (loan to value), however, the borrower had to pay a 20% deposit. So, semantically, it was 100% LTV, but it came with a 20% deposit "catch". Even having experienced this, and having read the term sheet that said it was 100% financing, I could say that I've seen a 100% LTV offer, but I don't because it's misleading without lots of context. And, in the case of the web page in question, zero context was given, just a mouthwatering claim.
1-10 year lease terms
In the last example I used with the established and profitable publicly traded company who received term sheet with a rate of 11.5%, that lease term was 18 months. Most cannabis equipment leasing terms fall between 18 months and 36 months and the vast majority are in the middle of those at 24 months. So, a 10-year equipment lease in the cannabis industry? Doubtful, at best. As you'll see in the disclaimer below (also a plea for information), I am open to being wrong here, and I hope someone comes along to prove me wrong.
Funded in 3 days
Of the claims on the list, this one is the most feasible. HEF Finance, before I joined the team, closed a good sized (over $1M) equipment lease in 4 days from engagement to funded. Having had a hand in underwriting quite a few cannabis equipment leases myself, I can say this is marvelous speed. 3 days may be possible. If they accomplish that, all I can say is, "Bravo"! We're always trying to beat our 4-day record and we hope to do so. In most scenarios, a lease can be underwritten and funded in 2-3 weeks.
Disclaimer
I'm the first one to admit that I have a lot to learn, and I'm ok with being wrong, and I'll correct myself, and this blog, if I learn that this amazing fund exists that can fund leases at the terms claimed by this brokerage. So, to anyone out there who knows of this fund's existence, and they can prove that they execute at these terms, I'll be happy to pay a nice, very nice finder's fee and we'll make millions using this fountain of cheap money. And when you call me to tell me you have found this phenomenal money source (see the above phone number), ask for Mr. Blue – that will be me, holding my breath.
Back to Blog list