HEF Finance: Paving the Way for Cannabis Business Financing in Arkansas
---
In the heart of the dynamic cannabis industry lies a crucial element that drives its growth and sustains its momentum - strategic financial support. HEF Finance, a pioneering cannabis lender and finance house, stands at the forefront of providing debt financing for businesses operating within Arkansas' flourishing cannabis sector. With a comprehensive suite of cannabis loans, including real estate financing, acquisitions, term loans, dispensary loans, cannabis cultivation operations, 2nd position commercial mortgage loans, and more, HEF Finance is dedicated to empowering entrepreneurs to reach their full potential in this rapidly evolving industry.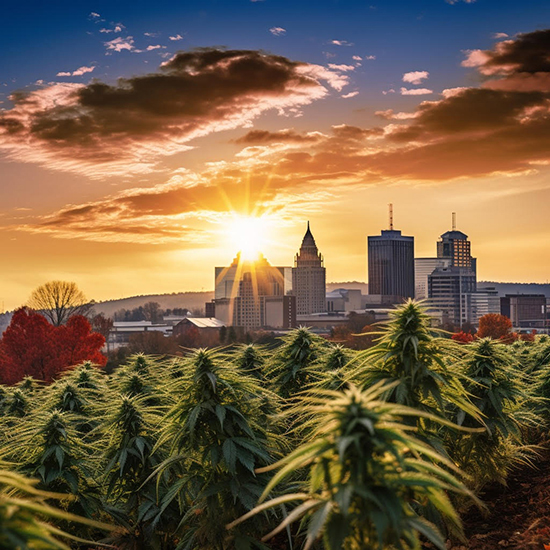 The current state of the cannabis business and legalization in Arkansas speaks volumes about the state's progressive approach to regulation and fostering a conducive environment for cannabis-related enterprises. With a well-defined framework that encompasses both medical and recreational cannabis sectors, Arkansas has established itself as a hub for businesses seeking to make their mark in this dynamic market. HEF Finance is committed to staying well-versed in the ever-evolving legal landscape, ensuring that our clients receive the most accurate and up-to-date guidance to navigate the intricacies of the Arkansas cannabis industry.
Looking ahead, the projected growth in the Arkansas cannabis industry appears promising, driven by a confluence of factors, including increasing consumer demand, legislative support, and the development of innovative cannabis products. However, amidst this positive outlook, unique challenges persist for businesses in the cannabis sector. Complex regulatory requirements, heightened market competition, and the need for specialized financial management pose significant hurdles that demand careful navigation and expertise. HEF Finance recognizes these challenges and is dedicated to providing business lending options that enable businesses to overcome obstacles and leverage opportunities for sustainable growth and success.
As a trusted partner in the cannabis industry, HEF Finance remains committed to fostering the growth and development of cannabis-based businesses in Arkansas. Our team of seasoned professionals is dedicated to providing not just financial assistance but also valuable insights and guidance to help businesses thrive in this ever-evolving landscape. HEF Finance has 7 years of experience in the cannabis lending sector. With HEF Finance as your partner, you can navigate the complex terrain of the cannabis financial industry with confidence, empowering your business to achieve new heights of success and prosperity.
Contact HEF Finance today to explore how we can support your cannabis business goals in Arkansas and embark on a journey of growth and success together.
How to find a loan for your cannabis business?
The underserved cannabis industry, as it pertains to financial services, is a minefield to be navigated only by the intrepid and savvy. The dearth of lending options in the cannabis sector, and banking options, make it uniquely difficult to obtain debt financing. And there is no shortage of pitfalls and misleading brokers.
+ CONTINUE READING
Fact or Fiction: Cannabis Equipment Leases at 5% APR
Recently, in our survey of the online content the cannabis lending industry, we found examples of claims about cannabis equipment leasing rates that made us cringe, and to be honest, chuckle. One example, was a cannabis equipment leasing web page that touted the following highlights of their cannabis equipment lease program:
+ CONTINUE READING
Can I get a loan for my Cannabis Startup business
At HEF Finance, we get this question usually a few times a week. And, we always say that we have executed many loans for startups and pre-revenue companies for public and private companies in both the U.S. and Canada. That said, like all cannabis loans, the business needs certain ingredients to execute a loan successfully.
+ CONTINUE READING