Unlocking Opportunities: HEF Finance's Tailored Cannabis Loans in Nevada
---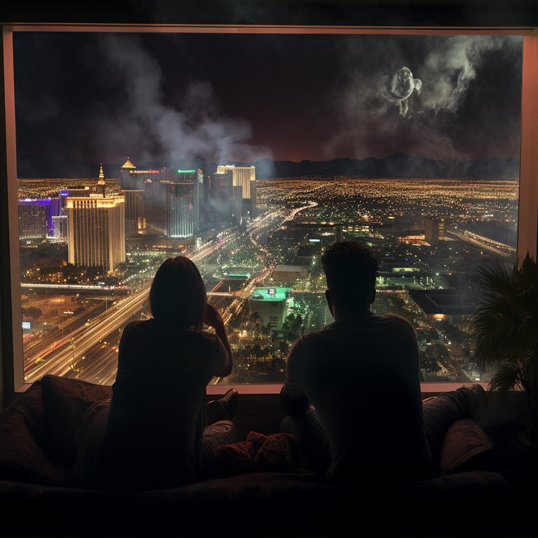 In the heart of the Silver State, where innovation and entrepreneurship converge, the cannabis industry is booming. With the changing landscape of cannabis regulations, Nevada stands as a shining example of growth and progress in the sector. As this flourishing industry continues to expand, access to reliable financing is paramount for businesses to thrive.
Why Nevada for Cannabis Businesses?
Nevada has proven to be an ideal breeding ground for cannabis businesses. Here are some key statistics and insights into why the state is a hotspot for cannabis entrepreneurs:
1. Rapid Industry Growth: The cannabis industry in Nevada has experienced exponential growth over the past several years. As a testament to its success, the state's cannabis sales reached over $1 billion in 2021, underscoring the immense potential of this market.
2. Tourism-Driven Market: Nevada's status as a tourist hub plays a pivotal role in the cannabis industry's success. Visitors from around the world contribute significantly to the demand for cannabis products, creating a robust and diverse customer base.
3. Expanding Regulatory Framework: The state has been proactive in adapting its regulatory framework to meet the needs of the cannabis industry. This proactive approach fosters a conducive environment for businesses to operate compliantly and efficiently.
4. Projected Growth: Currently cannabis is the 4th largest industry in the State of Nevada. Industry experts predict continued growth in Nevada's cannabis market. As the regulatory landscape continues to evolve, opportunities for expansion and innovation are expected to multiply.
The HEF Finance Advantage
In this dynamic and evolving industry, securing the right financing partner can be a game-changer. HEF Finance, with seven years of dedicated experience as a direct lender and correspondent lender in the cannabis sector, is your trusted ally in Nevada's cannabis business landscape.
Why Choose HEF Finance for Your Cannabis Loan Needs in Nevada?
1. Industry Expertise: Our team understands the nuances of the cannabis sector in Nevada, ensuring that you receive tailored financing solutions that align with the unique challenges and opportunities of the market.
2. Surity of Execution: In an ever-changing lending environment, reliability is crucial. HEF Finance provides the assurance of execution, delivering on our commitment to support your business's growth and stability.
3. Customized Loans: We offer a range of loan products designed to meet the specific needs of cannabis businesses. Whether you require capital for expansion, equipment, real estate, or working capital, we have you covered.
4. Regulatory Knowledge: Navigating the regulatory landscape is paramount in the cannabis industry. Our deep understanding of Nevada's regulatory framework ensures that our financing solutions are compliant, minimizing risks for your business.
5. Proactive Partnership: HEF Finance isn't just a lender; we're your partner in success. We work collaboratively with you to develop strategies that drive growth, providing ongoing support throughout your journey.
Unlock Your Cannabis Business Potential in Nevada with HEF Finance
As Nevada's cannabis industry continues to ascend, securing the right financial partner is essential for businesses to thrive and reach new heights. HEF Finance is here to provide the financial solutions you need to capitalize on the state's booming cannabis market. With our expertise, reliability, and commitment to your success, we are the bridge to your business's brighter future.
Contact HEF Finance today to explore your cannabis loan options and embark on a path to growth and prosperity in Nevada's thriving cannabis industry.
How to find a loan for your cannabis business?
The underserved cannabis industry, as it pertains to financial services, is a minefield to be navigated only by the intrepid and savvy. The dearth of lending options in the cannabis sector, and banking options, make it uniquely difficult to obtain debt financing. And there is no shortage of pitfalls and misleading brokers.
+ CONTINUE READING
Fact or Fiction: Cannabis Equipment Leases at 5% APR
Recently, in our survey of the online content the cannabis lending industry, we found examples of claims about cannabis equipment leasing rates that made us cringe, and to be honest, chuckle. One example, was a cannabis equipment leasing web page that touted the following highlights of their cannabis equipment lease program:
+ CONTINUE READING
Can I get a loan for my Cannabis Startup business
At HEF Finance, we get this question usually a few times a week. And, we always say that we have executed many loans for startups and pre-revenue companies for public and private companies in both the U.S. and Canada. That said, like all cannabis loans, the business needs certain ingredients to execute a loan successfully.
+ CONTINUE READING