Oklahoma Cannabis Loan Specialists
---
Unleashing the Potential of Oklahoma's Burgeoning Cannabis Industry: HEF Finance's Specialized Lending Solutions
Welcome to HEF Finance, your trusted partner in specialized cannabis lending services! With our extensive experience in underwriting and executing numerous loans in the cannabis industry since 2017, we are well-equipped to support the growth and success of cannabis-based businesses in the state of Oklahoma. From real estate and construction to equipment financing, business term loans, and acquisition loans, we offer tailored financial solutions to help you seize the opportunities in this rapidly evolving market. Join us as we explore the dynamic landscape of Oklahoma's cannabis industry and how HEF Finance can fuel your growth.
Oklahoma's Cannabis Industry: A Thriving Frontier: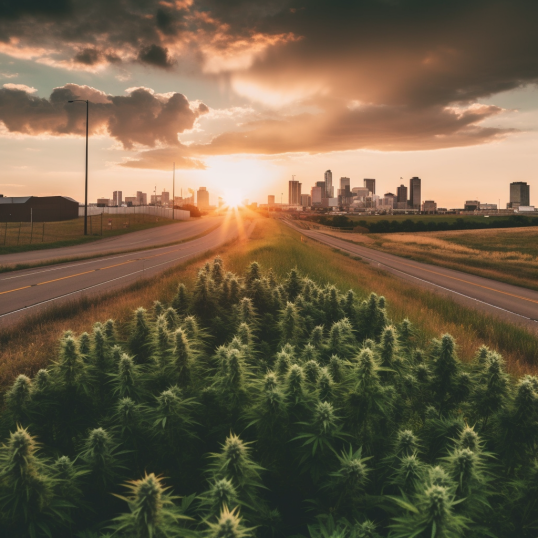 Oklahoma's cannabis industry has witnessed remarkable growth since the legalization of medical marijuana in 2018. The market has quickly become one of the largest and most diverse in the country. According to projections, Oklahoma's cannabis market is expected to exceed $1 billion by 2025, reflecting an exponential growth trajectory. As the industry continues to expand, cannabis entrepreneurs must stay ahead of the curve and secure the necessary financing to capitalize on the market's immense potential.
Cannabis Lenders: Navigating the Financial Landscape:
At HEF Finance, we understand the unique financial challenges faced by cannabis entrepreneurs in Oklahoma. Traditional lending institutions may be hesitant to provide the necessary support due to the evolving legal and regulatory framework surrounding the industry. That's where our expertise as cannabis lenders comes into play. We specialize in navigating the intricacies of the cannabis market, offering customized financing solutions that address your specific needs.
Hard Money Loans: Fast-tracking Your Success:
In the fast-paced world of cannabis, time is of the essence. That's why HEF Finance provides hard money loans designed to offer quick access to capital. Whether you need funds to jumpstart your operations, expand your product offerings, or seize a time-sensitive opportunity, our hard money loans can provide the liquidity you require. We streamline our processes to ensure a fast and efficient funding experience, empowering you to stay ahead in this competitive landscape.
Dispensary Financing: Fueling Your Growth: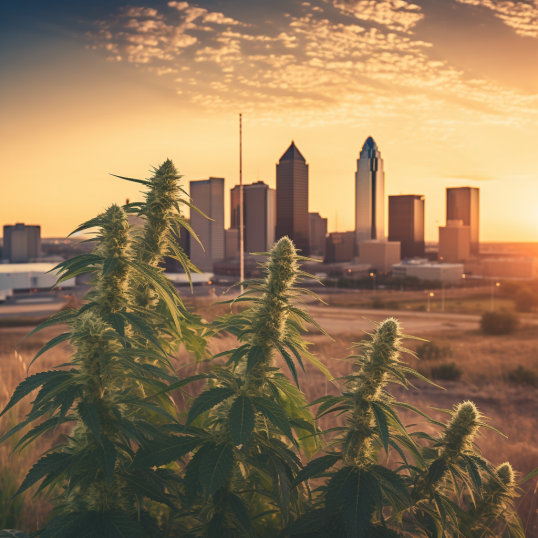 Dispensaries play a vital role in Oklahoma's cannabis industry, serving as the primary point of access for patients and customers. To thrive in this rapidly growing market, dispensaries require reliable financing options. HEF Finance offers dispensary financing solutions tailored to your unique needs. Whether you need funds to enhance your marketing efforts, expand your product range, or open new locations, we can provide the necessary financial support to drive your growth and success.
Debt Financing: Empowering Your Business:
Strategic debt financing can be a game-changer for cannabis entrepreneurs seeking to expand their operations or invest in innovative solutions. At HEF Finance, we understand the power of debt financing in fueling growth. We work closely with you to structure a financing plan that aligns with your business goals and helps you overcome financial barriers. Our experienced team can provide the capital infusion you need to drive expansion, enhance production capabilities, and position yourself as a leader in Oklahoma's thriving cannabis industry.
Equipment Financing: Elevating Your Efficiency:
In an industry that demands operational excellence, having state-of-the-art equipment is crucial. HEF Finance offers equipment financing solutions tailored to the unique requirements of cannabis businesses in Oklahoma. Whether you need to acquire cutting-edge machinery, automation systems, or technology platforms, our customized financing options can help you optimize productivity, improve product quality, and enhance overall efficiency. With our support, you can stay at the forefront of innovation and outpace the competition.
Real Estate Loans: Building the Foundation for Success:
Establishing a solid foundation is essential for the long-term success of any cannabis business. At HEF Finance, we recognize the significance of real estate in the cannabis industry. Whether you need to purchase, renovate, or expand properties for cultivation, manufacturing, or retail purposes, our real estate loans can provide the necessary funding. Our team of experts understands the unique legal and regulatory considerations involved in cannabis real estate, ensuring a smooth financing process tailored to your specific needs.
Private Money: Your Trusted Financial Partner:
HEF Finance prides itself on being a trusted financial partner for cannabis entrepreneurs in Oklahoma. We understand that each business is unique and may require flexible financing options. As private cannabis lenders, we offer personalized solutions that cater to the complexities of the industry. Our dedicated team takes the time to understand your business model, growth plans, and financial requirements, ensuring that you receive the support you need to succeed.
Partner with HEF Finance: Ignite Your Growth:
Choosing the right lending partner can make all the difference in the success of your cannabis business. With HEF Finance, you gain a strategic ally that understands the intricacies of Oklahoma's cannabis market. Our expertise, industry knowledge, and commitment to excellence set us apart. We are passionate about fueling your growth, and our tailored financial solutions can help you capitalize on the vast opportunities in this thriving industry.
Contact us today to learn more about how HEF Finance can empower your cannabis-based business in Oklahoma. Together, we can unlock the full potential of this dynamic market and propel your success to new heights.
How to find a loan for your cannabis business?
The underserved cannabis industry, as it pertains to financial services, is a minefield to be navigated only by the intrepid and savvy. The dearth of lending options in the cannabis sector, and banking options, make it uniquely difficult to obtain debt financing. And there is no shortage of pitfalls and misleading brokers.
+ CONTINUE READING
Fact or Fiction: Cannabis Equipment Leases at 5% APR
Recently, in our survey of the online content the cannabis lending industry, we found examples of claims about cannabis equipment leasing rates that made us cringe, and to be honest, chuckle. One example, was a cannabis equipment leasing web page that touted the following highlights of their cannabis equipment lease program:
+ CONTINUE READING
Can I get a loan for my Cannabis Startup business
At HEF Finance, we get this question usually a few times a week. And, we always say that we have executed many loans for startups and pre-revenue companies for public and private companies in both the U.S. and Canada. That said, like all cannabis loans, the business needs certain ingredients to execute a loan successfully.
+ CONTINUE READING