Cannabis Loans for U.S. and Canadian Businesses
Our volume of cannabis loan execution for public and private companies translates to more predictable results
---
HEF Finance offers various credit facilities for the cannabis industry. Whether you are in the hemp, CBD, or marijuana business sector, HEF offers lending options for every cycle of your business. We have underwritten and closed loans for pre-revenue cannabis startups and publicly traded companies in the United States and Canada. We are a correspondent lender with infrastructure to underwrite and process cannabis loans in-house efficiently. With extensive experience in the industry, we can quickly help you evaluate your disposition, and provide expected ranges of rate and term based on daily, real world experience in underwriting a significant volume of cannabis related business loans.
HEF underwrites cannabis real estate loans, equipment leasing, leasebacks, purchase order financing, accounts receivable factoring, cannabis construction loans, acquisition loans, and lines of credit. With an in-house capital lease manager who reviews cannabis equipment daily, and real estate/construction underwriters with extensive industry experience, HEF is built for speed and efficiency. Having an understanding of this fast growth industry allows loans to move at greater speed, and in this market, fast access to capital is critical. Every day of production lost, or expansion opportunities missed, are more than just lost revenue opportunities, but market share opportunities in this burgeoning industry.
Our consultants see financing scenarios in all shapes and sizes by reviewing thousands of files every year. While our team may not be able to grow, package, or extract cannabis products, we understand the financial side of the business, and the unique challenges in the banking world and lending environment. Check out our guide to navigating the cannabis industry, or call us and today to find the best path to debt financing to facilitate your business growth.
What types of loans and businesses has HEF worked with in the
Cannabis Sector?
---
---
---
HEF has underwritten cannabis related business loans in most cannabis legal states in the U.S., various provinces in Canada, and Puerto Rico. Cannabis business types include indoor, greenhouse, and outdoor cultivation operations as well as extraction labs, testing labs, and dispensaries. Each industry segment has its own unique challenges and sometimes advantages in the lending arena. Whether your company is a start-up, looking to acquire another entity, or looking to grow vertically, HEF can use insights from thousands of scenarios reviewed and a multitude of successfully underwritten and closed loans to evaluate your unique borrowing power. Call us today and in minutes you'll know you're speaking with a consultant who has likely seen a similar scenario to yours, and can help you realistically find a path to achieve your financing goals.
When will mainstream banks enter the lending space?
When might legalization bring change?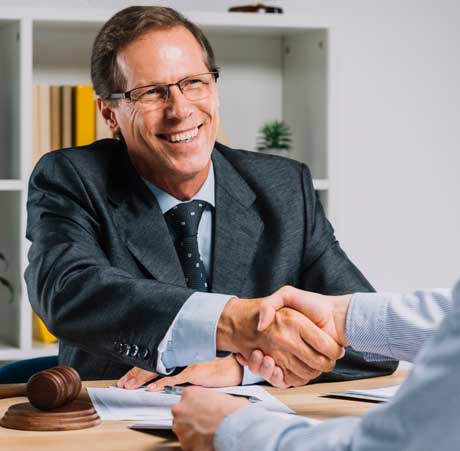 The answer is that no one knows exactly when mainstream banks will start lending in the cannabis industry. In some states, banks have issued loans on a limited basis, but even opening up a bank account in the cannabis industry, and maintaining it if it is open, can be very challenging. The fact is that banks, at the federally chartered level, were given guidelines in 2014 to legally provide banking services to the cannabis industry. However, the anti-money laundering guidelines required by banks are so stringent that providing bank accounts to cannabis businesses is cost prohibitive and automatically trigger a stringent FDIC audit. If marijuana became legal at the federal level tomorrow, the federal banking guidelines would require significant changes as well to reduce the cost of providing financial services in the industry, and this may not happen soon after legalization. In fact, many industries face special banking scrutiny such as other "sin" oriented businesses like alcohol, casinos, and firearms. Cannabis businesses, even in a post-legal environment, would not likely be treated the same as most mainstream businesses. As a result, it's possible that private lenders will still continue to be the main resource for cannabis lending.
How to find a loan for your cannabis business?
The underserved cannabis industry, as it pertains to financial services, is a minefield to be navigated only by the intrepid and savvy. The dearth of lending options in the cannabis sector, and banking options, make it uniquely difficult to obtain debt financing. And there is no shortage of pitfalls and misleading brokers.
+ CONTINUE READING
Fact or Fiction: Cannabis Equipment Leases at 5% APR
Recently, in our survey of the online content the cannabis lending industry, we found examples of claims about cannabis equipment leasing rates that made us cringe, and to be honest, chuckle. One example, was a cannabis equipment leasing web page that touted the following highlights of their cannabis equipment lease program:
+ CONTINUE READING
Can I get a loan for my Cannabis Startup business
At HEF Finance, we get this question usually a few times a week. And, we always say that we have executed many loans for startups and pre-revenue companies for public and private companies in both the U.S. and Canada. That said, like all cannabis loans, the business needs certain ingredients to execute a loan successfully.
+ CONTINUE READING