HEF Finance: Your Premier Partner for Cannabis Business Financing in Missouri
---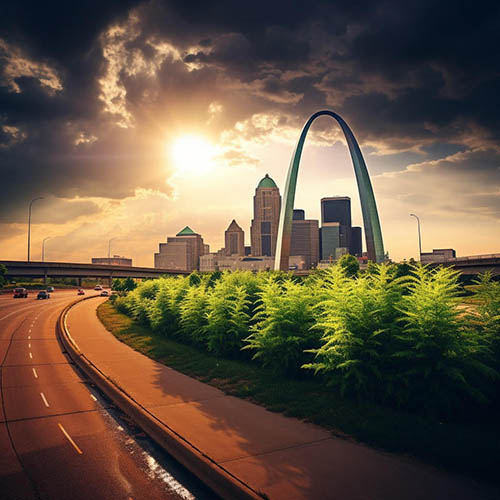 Welcome to HEF Finance, your trusted source for cannabis business financing in the dynamic state of Missouri. We specialize in providing tailored financial solutions to meet the unique needs of the Missouri cannabis industry. With a proven track record of reliable execution and a deep understanding of the evolving cannabis landscape, HEF Finance is your ideal partner for securing loans for real estate, construction, acquisitions, term loans, and more. Whether you operate a dispensary, cultivation facility, or processing operation, we are here to help you thrive in this exciting industry.
Unveiling the Potential of Missouri's Cannabis Industry
Missouri's cannabis industry is on the verge of remarkable growth, with promising projections for the years ahead. As the market expands, businesses within the industry require innovative financial solutions to succeed. At HEF Finance, we have been actively supporting this growth and have helped numerous cannabis businesses in Missouri achieve their goals.
Missouri Cannabis Industry Growth Statistics and Projections
The cannabis industry in Missouri has shown impressive growth, and the future holds even more promise:
- 2023: Missouri's cannabis industry has experienced significant expansion, with increasing demand for medical and recreational products.
- Projected Growth: Industry experts anticipate continued growth, with projections indicating that the Missouri cannabis market will reach [insert projected sales figures] by [insert future year]. This underscores the tremendous potential for businesses in the cannabis sector.
The milestones achieved and the projections ahead reflect a thriving industry that offers abundant opportunities for entrepreneurs and investors alike. HEF Finance is here to help you seize these opportunities and navigate the financial complexities of the Missouri cannabis market.
Our Comprehensive Financial Solutions
HEF Finance offers a range of lending options tailored to meet the unique needs of cannabis businesses in Missouri. Whether you are planning to open a dispensary, establish a cultivation operation, or run a processing facility, our team is ready to assist you with tailored financial solutions.
Real Estate Financing
Finding the right real estate is paramount for the success of your cannabis business. We offer competitive cannabis use real estate financing options to help you secure the ideal properties for your operations while ensuring compliance with local regulations.
Construction Financing
Building or renovating facilities to meet the standards of the cannabis industry can be a significant undertaking. HEF Finance provides construction financing solutions to ensure that your construction projects are completed on time and within budget.
Acquisition Financing
Expanding your cannabis business through acquisitions? Our acquisition financing options are designed to assist you in acquiring existing cannabis operations or complementary businesses, allowing for rapid growth and market expansion.
Term Loans
Whether you need working capital or funds for specific projects, our term loans provide the financial flexibility required to execute your business plans effectively.
And More
HEF Finance's expertise extends to a wide range of financial services, including equipment leasing, cannabis real estate loans, cannabis business loans, hedge fund term/acquisition loans, and construction loans. We aim to offer a comprehensive suite of financial solutions to meet your specific requirements.
Why Choose HEF Finance?
HEF Finance stands out as the preferred financial partner for cannabis businesses in Missouri for several compelling reasons:
Proven Track Record
Our history of reliable execution speaks for itself. We have consistently helped cannabis businesses succeed and have earned a reputation for delivering results.
Deep Industry Knowledge
We possess a profound understanding of the cannabis industry, from its regulatory challenges to its evolving market dynamics. Our team of experts is well-versed in the unique financial needs of cannabis businesses.
Tailored Solutions
Every cannabis business is unique, and we take the time to understand your specific goals and challenges. Our solutions are customized to address your individual needs.
Commitment to Compliance
HEF Finance is committed to strict compliance with all relevant laws and regulations governing the cannabis industry in Missouri. You can trust us to navigate the regulatory landscape effectively on your behalf.
Timely Execution
We understand the importance of timing in the cannabis industry. Our commitment to timely execution ensures that you have access to the capital you need when you need it.
Contact HEF Finance Today
As Missouri's cannabis industry continues to grow and evolve, securing reliable financing is essential for your success. HEF Finance is here to provide the financial solutions you need to achieve your business goals. Contact us today to learn more about our services and how we can partner with you on your journey to success in the thriving Missouri cannabis market. Let us be your trusted financial ally as you write the next chapter in your cannabis business story.
How to find a loan for your cannabis business?
The underserved cannabis industry, as it pertains to financial services, is a minefield to be navigated only by the intrepid and savvy. The dearth of lending options in the cannabis sector, and banking options, make it uniquely difficult to obtain debt financing. And there is no shortage of pitfalls and misleading brokers.
+ CONTINUE READING
Fact or Fiction: Cannabis Equipment Leases at 5% APR
Recently, in our survey of the online content the cannabis lending industry, we found examples of claims about cannabis equipment leasing rates that made us cringe, and to be honest, chuckle. One example, was a cannabis equipment leasing web page that touted the following highlights of their cannabis equipment lease program:
+ CONTINUE READING
Can I get a loan for my Cannabis Startup business
At HEF Finance, we get this question usually a few times a week. And, we always say that we have executed many loans for startups and pre-revenue companies for public and private companies in both the U.S. and Canada. That said, like all cannabis loans, the business needs certain ingredients to execute a loan successfully.
+ CONTINUE READING