Cannabis Dispensary Loan Experts
---
Unlocking Growth Opportunities: Cannabis Dispensary Loans Fueling Success
Welcome to HEF Finance, your trusted partner in cannabis dispensary financing. As the cannabis industry continues to thrive, dispensaries play a crucial role in providing safe and reliable access to marijuana products. To fuel the growth and success of your dispensary, we offer tailored funding solutions designed specifically for cannabusiness loans. Whether you need financing for retail expansion, real estate acquisitions, tenant improvements, or inventory management, HEF Finance is here to support your journey. Join us as we explore the power of cannabis dispensary loans and how they can propel your business forward.
Loans for Dispensaries: Fueling Growth and Expansion: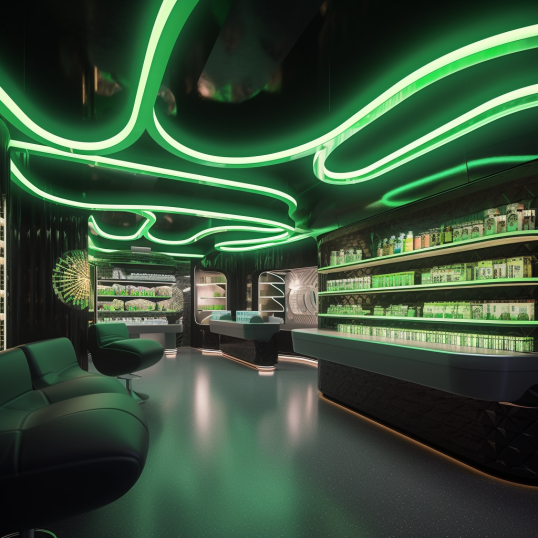 Operating a successful dispensary requires capital to navigate the ever-changing regulatory landscape, enhance customer experiences, and seize growth opportunities. At HEF Finance, we understand the unique financial needs of dispensaries and offer loans specifically tailored to the cannabis retail sector. Our funding solutions provide the necessary capital injection to fuel your growth, streamline operations, and position your dispensary as a leader in the market.
Cannabusiness Loans: The Key to Success:
Securing adequate funding is a critical aspect of any successful cannabusiness. With our specialized cannabusiness loans, HEF Finance is dedicated to empowering dispensaries to achieve their goals. Whether you're a startup or an established dispensary, we offer flexible financing options to support your unique needs. Our team of experts works closely with you to structure a loan that aligns with your growth strategy, allowing you to seize opportunities and drive your dispensary's success.
Retail Expansion: Meeting the Demands of a Growing Market:
As the demand for cannabis products continues to rise, expanding your retail footprint is crucial to meet customer needs and capture market share. With our dispensary loans, you can secure the funding necessary to open new locations, renovate existing spaces, or launch innovative retail concepts. Our team understands the dynamics of the cannabis retail landscape and can provide the financial support you need to grow your dispensary network and maximize your reach.
Real Estate and Tenant Improvements: Creating Exceptional Dispensary Experiences: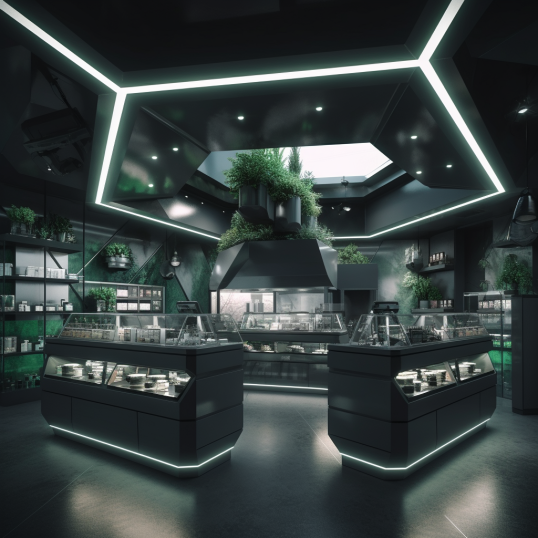 Finding the right location and creating a welcoming environment are essential for a successful dispensary. HEF Finance offers real estate loans that enable you to acquire or develop properties for your dispensary's needs. Whether it's purchasing a property, constructing a new space, or renovating an existing one, our loans provide the financial foundation to bring your vision to life. Additionally, our funding covers tenant improvements, allowing you to create a dispensary that stands out and offers an exceptional customer experience.
Inventory Management: Ensuring a Well-Stocked Dispensary:
Maintaining a diverse and high-quality inventory is critical to attracting and retaining customers. HEF Finance understands the unique challenges dispensaries face when managing inventory. Our funding solutions can help you optimize your inventory management processes, ensuring you always have a well-stocked dispensary. From purchasing new product lines to managing seasonal demands, our dispensary loans provide the necessary funding to keep your shelves full and customers satisfied.
The Power of Marijuana Dispensary Loans:
Securing a loan tailored to your dispensary's needs can be a game-changer. It provides the financial resources to invest in critical areas of your business, driving growth and profitability. However, it's crucial to choose the right lending partner—one that understands the intricacies of the cannabis industry. HEF Finance brings years of experience and expertise in cannabis lending, making us the ideal partner for your dispensary loan needs.
How to find a loan for your cannabis business?
The underserved cannabis industry, as it pertains to financial services, is a minefield to be navigated only by the intrepid and savvy. The dearth of lending options in the cannabis sector, and banking options, make it uniquely difficult to obtain debt financing. And there is no shortage of pitfalls and misleading brokers.
+ CONTINUE READING
Fact or Fiction: Cannabis Equipment Leases at 5% APR
Recently, in our survey of the online content the cannabis lending industry, we found examples of claims about cannabis equipment leasing rates that made us cringe, and to be honest, chuckle. One example, was a cannabis equipment leasing web page that touted the following highlights of their cannabis equipment lease program:
+ CONTINUE READING
Can I get a loan for my Cannabis Startup business
At HEF Finance, we get this question usually a few times a week. And, we always say that we have executed many loans for startups and pre-revenue companies for public and private companies in both the U.S. and Canada. That said, like all cannabis loans, the business needs certain ingredients to execute a loan successfully.
+ CONTINUE READING