Cannabis Hard Money Lenders
---
Accelerate Your Cannabis Business with Hard Money Loans
Welcome to HEF Finance, the premier cannabis hard money lender. We understand the unique challenges faced by cannabis entrepreneurs in securing funding for their operations. That's why we specialize in providing hard money loans tailored to the needs of the industry. Whether you're involved in real estate, retail, or tenant improvements, our flexible financing solutions can help you unlock growth opportunities and achieve success in the fast-paced cannabis market. Join us as we explore the power of hard money loans and how HEF Finance can be your trusted lending partner.
Unlocking Your Real Estate Potential: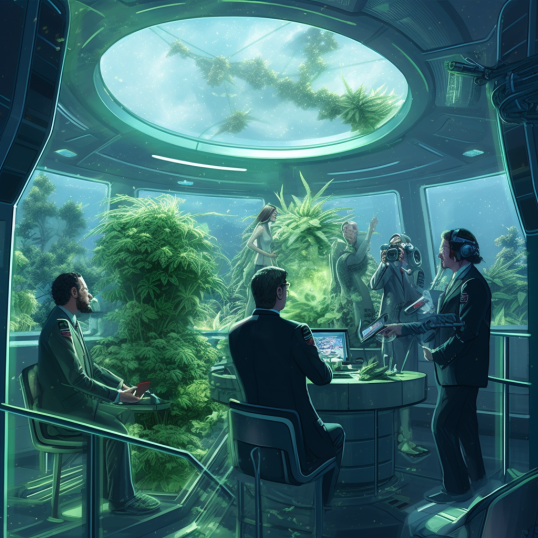 Real estate plays a pivotal role in the success of any cannabis business. However, obtaining financing for cannabis-related properties can be a daunting task. At HEF Finance, we are committed to helping you navigate the challenges and secure the funding you need. Our hard money loans for real estate empower you to purchase or renovate properties for cultivation, manufacturing, retail, or any other aspect of your cannabusiness. With our specialized knowledge and flexible terms, we make real estate financing a seamless process, allowing you to focus on your core operations.
Retail Expansion Made Easier:
As the demand for cannabis products continues to soar, expanding your retail footprint is crucial. Our hard money loans provide the financial support needed to open new dispensaries, optimize existing locations, or launch innovative retail concepts. HEF Finance understands the complexities of the cannabis retail landscape and offers tailored financing solutions to fuel your expansion. With our expertise and capital, you can enhance your retail presence, attract customers, and stay ahead of the competition.
Empowering Tenant Improvements:
Creating an exceptional environment for your cannabis retail operation is essential to stand out in the market. Our hard money loans can be utilized for tenant improvements, enabling you to transform your space into a captivating destination. From interior renovations to state-of-the-art technology and security enhancements, HEF Finance provides the necessary funding to create a unique and customer-centric experience. Maximize the potential of your dispensary by leveraging our financing solutions for tenant improvements.
Cannabusiness Loans: Fueling Your Growth:
At HEF Finance, we understand that each cannabis business is unique, with distinct financing requirements. Our cannabusiness loans are designed to address your specific needs, whether it's funding real estate acquisitions, purchasing equipment, or accessing working capital. As a leading hard money lender in the cannabis industry, we offer flexible terms, quick approval processes, and personalized solutions. Partner with us to fuel your growth and take your cannabusiness to new heights.
Experience the Speed and Flexibility:
In the fast-paced cannabis industry, timing is crucial. Traditional lending institutions often struggle to keep up with the evolving needs of cannabis entrepreneurs. HEF Finance, as a dedicated hard money lender, offers speed and flexibility. Our streamlined application process and quick turnaround times ensure that you can access the capital you need when you need it. Don't let financing delays hinder your progress. Experience the speed and flexibility of our hard money loans today.
Partner with HEF Finance, Your Trusted Lending Partner:
When it comes to cannabis hard money lenders, HEF Finance stands out as a reliable and experienced partner. Since 2017, we have been at the forefront of cannabis lending, empowering entrepreneurs with the financial resources needed for success. With our deep industry knowledge, personalized approach, and commitment to excellence, we are your trusted partner in fueling growth and achieving your goals. Choose HEF Finance and unlock the full potential of your cannabis business.
Contact HEF Finance Today:
Ready to take your cannabis business to new heights? Contact HEF Finance today to discuss your financing needs. Our dedicated team of experts is ready to provide the customized solutions and support required to fuel your growth and drive your success. Don't let funding constraints hold you back. Partner with HEF Finance and accelerate your cannabis business.
How to find a loan for your cannabis business?
The underserved cannabis industry, as it pertains to financial services, is a minefield to be navigated only by the intrepid and savvy. The dearth of lending options in the cannabis sector, and banking options, make it uniquely difficult to obtain debt financing. And there is no shortage of pitfalls and misleading brokers.
+ CONTINUE READING
Fact or Fiction: Cannabis Equipment Leases at 5% APR
Recently, in our survey of the online content the cannabis lending industry, we found examples of claims about cannabis equipment leasing rates that made us cringe, and to be honest, chuckle. One example, was a cannabis equipment leasing web page that touted the following highlights of their cannabis equipment lease program:
+ CONTINUE READING
Can I get a loan for my Cannabis Startup business
At HEF Finance, we get this question usually a few times a week. And, we always say that we have executed many loans for startups and pre-revenue companies for public and private companies in both the U.S. and Canada. That said, like all cannabis loans, the business needs certain ingredients to execute a loan successfully.
+ CONTINUE READING