Cannabis Sale Leasebacks - A breakdown of how they work
---
If your cannabis business owns real estate, and needs capital, one potential financing option to look at is a sales leaseback (SLB).
How it works is pretty simple:
• Suppose you own property X.
• You sell X to the SLB company.
• The SLB company then leases the property back to you.
Leases are typically NNN leases. In a NNN lease, the tenant agrees to pay property taxes, insurance, and maintenance, in addition to the base rent.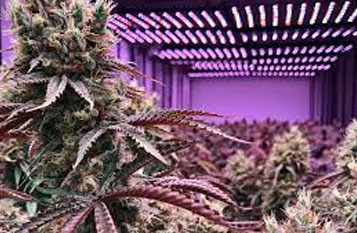 Although SLBs can be a great option for some operators, they only become a realistic option for properties worth $4mm+.
Benefits of an SLB
• The purpose of the SLB is to convert current equity you may have tied up in real estate assets into cash now.
• SLB companies will typically pay a premium for properties. For every $1.0mm in appraised value, an SLB company will pay roughly $1.2mm when buying the property.
• Leases under SLBs are usually below market rates.
Common Questions
• Can an SLB be done on a property with a lien on it?
o Yes. The proceeds from the sale will be used to take out any existing loans encumbering the property.
• How long is the lease agreement for an SLB?
o Standard lease terms are 10-15 years.
• Can I break the lease?
o Yes, but you will be charged a substantial "breakup fee."
• What is the execution time for an SLB?
o Roughly 5-6 weeks to actually consummate a deal from start to finish.
• Do the leases contain a buy-back option?
o Some SLBs do. Some do not.
• Can I do an SLB on a rural property?
o At this point in time, it's very difficult to find a company that will do an SLB for a rural property. They prefer properties located in populated areas.
• Would a property that is purpose-built for cannabis-use be desirable to SLB companies?
o The companies that do SLBs in the cannabis space typically only interact with other cannabis-related businesses. Thus, if a property is purpose-built that would actually be preferable.
Contact Us
If you would like to learn more about SLBs, feel free to reach out at [email protected].
Back to Blog list